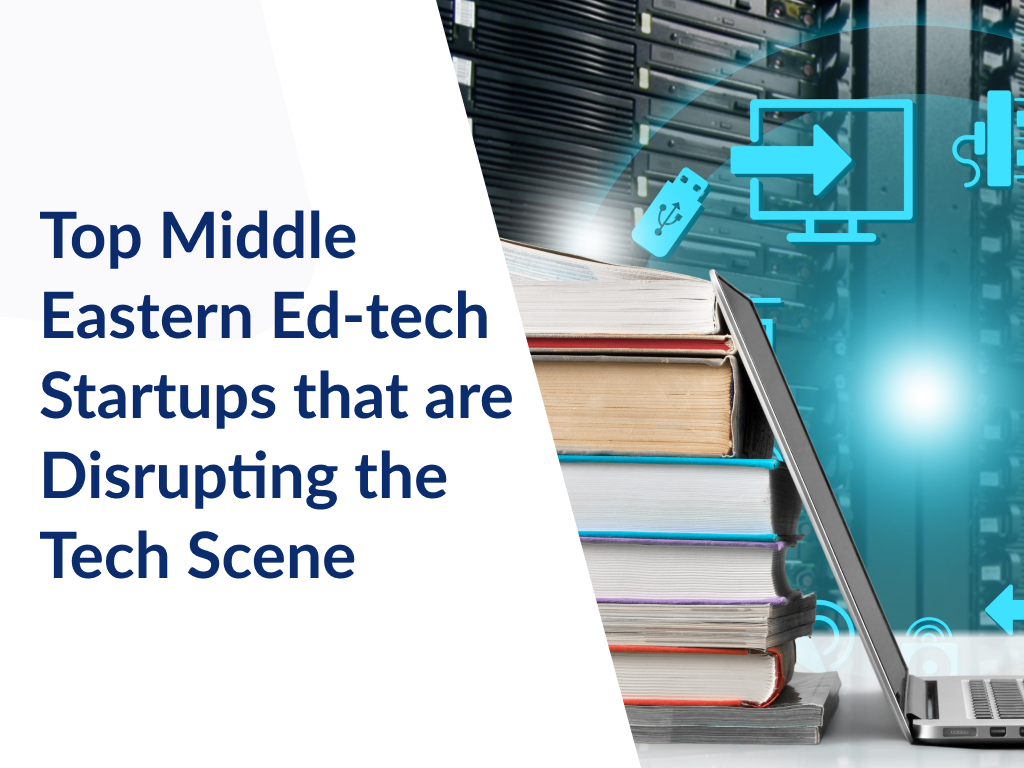 The Edtech sector is experiencing an unprecedented boom in investments, largely driven by the transformative impact of the COVID-19 pandemic on education systems worldwide. According to the World Economic Forum, the Edtech market is projected to reach a staggering $350 billion by 2025. This exponential growth is particularly promising in the Middle East and North Africa (MENA) region, where the pandemic has disrupted traditional learning methods, leading to significant student learning losses.
Even before the COVID-19 outbreak, the MENA region faced significant challenges in its education landscape. With a total of 103 million school students, the region struggled with adverse learning outcomes. Shockingly, 15 million children were out of school, while an additional 10 million were at risk of dropping out due to various socioeconomic factors. Poverty, social marginalization, migration, displacement, and infrastructure disruptions caused by conflict were among the key contributors to these educational disparities.
However, amidst these challenges, innovative change-makers have stepped forward to bridge the education gap and transform learning through the integration of technology. It goes without saying that the EdTech sector continues to witness growth and innovation, so in this article, we will showcase five remarkable EdTech startups that are making a significant impact in the MENA region, particularly thriving since the onset of the pandemic.
Noon Academy: Empowering Learners in Saudi Arabia and Beyond
Noon Academy is a comprehensive on-demand online tutoring platform based in Saudi Arabia. Recognized as one of the fastest-growing learning platforms in the Middle East, Noon Academy has seen an unprecedented surge in enrollments, with over 9 million registered students, most of whom joined in 2020. With a relentless focus on collaborative learning, Noon Academy leverages social and gamification features to create a more accessible and enjoyable learning experience for students. Study groups, peer engagement, and contests are some of the elements that enrich the platform.
The startup achieved a significant milestone in June 2020 when it raised an impressive $13 million in a Pre-Series B funding round led by STV, a Saudi Arabian venture capital firm. Fueled by the increased demand for remote learning solutions during the pandemic, Noon Academy successfully enhanced its platform and onboarded an additional 3 million students, doubling its user base.
Aanaab: Empowering Educators for Effective Teaching
Aanaab, headquartered in Jeddah, is an EdTech platform dedicated to providing professional development opportunities for teachers. Collaborating with esteemed content partners such as Cambridge Assessment International Education, Dar Al-Hekma University, and Rwaq, Aanaab offers a range of courses to empower educators with relevant skills and certifications. Over 450 teachers and educators have earned Cambridge International certificates after completing various courses on the platform.
In March 2020, Aanaab secured its first investment round, raising $1.5 million. The startup aspires to develop initiatives akin to global models, such as the Singaporean approach, which encourages teachers to undergo 100 hours of professional development annually. By investing in the continuous growth of educators, Aanaab plays a pivotal role in elevating the quality of education in the MENA region.
Founded in Lebanon in 2017 by Audrey Nakad and Zeina Sultan, Ostaz (formerly known as Synkers) is an online tutoring platform that facilitates personalized and accessible education. The mobile platform directly connects learners with highly qualified private teachers, with a vision of building the largest knowledge exchange community in the region. The startup embraces a learner-centric approach, enabling students to find the perfect tutors to meet their individual learning needs.
Ostaz achieved a significant milestone in September 2020 when it raised $1.8 million in a Pre-Series A funding round. This funding injection empowered the startup to invest in enhancing its products and technologies, offering students a better and more personalized learning experience. In a noteworthy development, Ostaz was acquired by the global private school provider Inspired Education Group. At the time of the acquisition, Ostaz boasted more than 43,000 students globally, with nearly 65,000 tutoring hours completed across a diverse range of curricula, including British (GCSEs, A levels), French, International Baccalaureate, American, Saudi, Egyptian, and Lebanese. Additionally, the platform offers courses in various languages, prep tests, and soft skills.
Zedny: Revolutionizing Arabic Language Learning
Zedny, an Egypt-based startup, is dedicated to revolutionizing Arabic language learning through the strategic integration of machine learning and gamification. The platform focuses on HR development by encouraging individuals to develop their business acumen skills. With the help of angel investors, Zedny raised $1.2 million in a Pre-Seed funding round. Through online courses and animated video summaries of global business bestsellers, Zedny guides employees, managers, and individuals along designated career learning paths.
The startup aims to create a conducive learning environment that fosters continuous improvement and skills enhancement, enabling professionals to excel in their careers. By empowering individuals with valuable knowledge and expertise, Zedny contributes to building a highly skilled workforce that drives business growth and economic development in the MENA region.
IR4Lab: Pioneering Education in Emerging Technologies
IR4Lab, based in Saudi Arabia, is a pioneering startup that offers education programs specializing in emerging technologies. The company's vision is to build local capabilities and position the MENA region at the forefront of global innovation. IR4Lab designs cutting-edge solutions that leverage emerging technologies to enable new business models and improve existing processes.
In a momentous achievement, IR4Lab raised a $1.5 million Seed funding round from Saudi Aramco Entrepreneurship Ventures (Waed Ventures). This substantial funding boost enables the startup to further its mission of driving innovation and technological advancement in the region. By empowering individuals with expertise in emerging technologies, IR4Lab cultivates a talent pool that plays a vital role in driving economic diversification and growth.
Skoolix: Empowering Future-Ready Education
Skoolix, a pioneering startup developed in 2019, is on a mission to revolutionize the landscape of digital learning management. Originally conceived as an innovative and intelligent tool, Skoolix quickly evolved to meet the urgent needs of the education sector in response to the far-reaching impacts of the COVID-19 pandemic.
Skoolix transformed school management, ensuring uninterrupted learning for students, educators, and parents while establishing an effective communication channel that keeps parents involved in their children's learning. With a user-centric approach, Skoolix streamlines administrative tasks and offers effective tracking and reporting tools.
Recognizing the obstacles learners, parents, and educators faced during those trying times, the dedicated team at Skoolix worked tirelessly to enhance the platform, ensuring a safe and seamless virtual learning experience. At its core, Skoolix embraces a human-centered approach focused on creating an unaffected learning environment where students and educators can thrive. Over 100,000 users trust Skoolix for an incredible learning experience.
Skoolix redefined education, empowering seamless learning for students, educators, and parents and shaping a brighter future for digital education.
Conclusion
Paving the Way for a Transformed Education Landscape in MENA
As the EdTech sector flourishes in the wake of the COVID-19 pandemic, these five innovative startups are at the forefront of revolutionizing education in the MENA region. By harnessing the power of technology, they empower learners and educators alike, bridging the education gap and driving positive change. The EdTech Startup Competition serves as a testament to the transformative potential of EdTech solutions in shaping the future of education in the MENA region.
As the region continues to embrace innovation and technological advancement, the EdTech sector is set to play a pivotal role in nurturing a well-equipped and skilled workforce. These startups are not only addressing the challenges posed by the pandemic but also laying the groundwork for a transformed and thriving education landscape in the MENA region. With their determination, creativity, and resilience, they are beacons of hope, guiding students and educators toward a brighter and more prosperous future. As we witness the continued growth of the EdTech sector, we eagerly anticipate the positive impact it will have on the lives of millions of learners and educators in the MENA region and beyond.
Unlock Education's Future with Our Expertise!
Amid the dynamic rise of Middle East Ed-Tech startups, our services shine as the key to innovation. From crafting custom apps to turbocharging teams through staff augmentation und outstaffing, we empower your vision. Ride the wave of EdTech transformation with our solutions that drive growth, engagement, and success. Seize the opportunity now to shape the future of education together!